100Audio is well known as the qualified copyright-music supplier in its industry. The music on 100Audio has always been favored among different clients including HUAWEI, McDonald, Lancôme and etc.
For example, HUAWEI chose the music Chinese Style Imposing Manner from 100Audio's exclusive author DistoOrtion as their background music in the H5 Promotion for their newly launched "China Art Museum" theme.
In today's interview, 100Audio brings you Guanghao Shu(i.e.100Audio exclusive musician: DistoOrtion). As one of the best sellers per month, his music is rich in emotions, varied in style and suitable for a wide range of applications.
Video: 100Audio's Exclusive Musician DistoOrtion
Let's enjoy his track:
Several product cases are shared below:
Link:https://campaign-music.hicloud.com/camp/94451677863649280/000111.html?operator=t13&share=true&nolandscapte=true&activity=true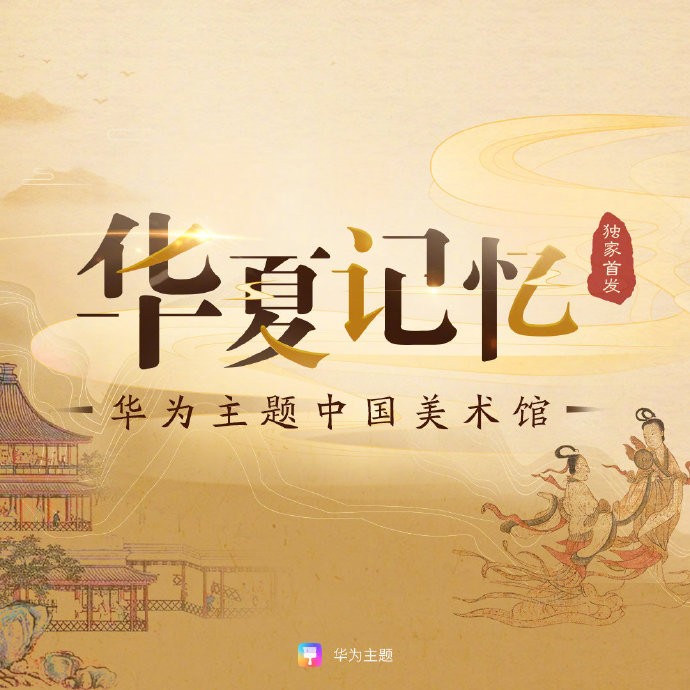 Enjoy original track:
Interview content:
100Audio:Would you like to introduce yourself briefly?
DistoOrtion:Hello everyone, I'm DistoOrtion, coming from LanXi, ZheJiang Province. Traveling and producing music are my two pleasures. They are as important as eating and drinking every day! (Laugh)
——
100Audio:Do you make a living by producing music? If not, what's your job in real life?
DistoOrtion:I had various jobs after dropping out from university, which suddenly reminds me of Jobs and Bill Gate, ha-ha. Then I learn and master some skills of music production. And yeah, I make a living by producing music now.
——
100Audio:How long have you been producing music?
DistoOrtion:Since I have had a single-core computer with xp system and 256M memories, then I was exposed to producing music by computer in an extremely unscientific way at that time. It's supposed to be 8 years.
——
100Audio:What are the reasons to keep you producing music?
DistoOrtion:Belief! Passion! And I will never regret being in the field of producing music.
——
100Audio:Would you like to share and introduce projects you are involved? Such as advertising or movies?
DistoOrtion:Yeah, I am involved in producing music for advertisement of Audi, JD.COM, a milk powder brand and sanitation workers.
——
100Audio:Which soundtrack in movie or advertisement influences you a lot?
DistoOrtion:Well, the track Time in Inception created by Hans Zimmer makes my passion. I also love one track named Pearl Harbor. And Hans Zimmer again, I really enjoy his wonderful track Tennessee. Great artists always can express beautiful feelings in deep heart. I really do hope that I could do so. What's more, the soundtrack in World of Warcraft is also my favourite. There are lots of unique successful soundtracks in games and movies, which attracts many imitators after their success.
——
100Audio:What are the music styles that you are good at?
DistoOrtion:I prefer niche music style. Every musician is unique and there are connections between each other. I love to explore the unique insights from musicians who produce that music and to study niche music. Now I focus more on Chinese style music. I wish to produce more practical music with Chinese characteristics by integrating Chinese elements. It is definitely a great chance to introduce Chinese cultures for example music to the world with the improvement of China's international status.
——
100Audio:Is there any interesting story in your daily creation you are willing to share?

DistoOrtion:Sure. I was in a recording process with a guitar player. A friend took a reverb effector and it sounds so good. Then we proposed why not try something new with it. As the guitar player played, I slowly turn the mixing of reverberation from its maximum to minimum, then a special spatial change and effects presented. It's such an amazing and unforgettable new experience.
——
100Audio:What's your favourite track that you uploaded?
DistoOrtion:I am always not satisfied with present situation, I think there are still plenty of rooms for me to improve and hope to upload better tracks as always.
——
100Audio:Why do you choose 100Audio? Is there any change for you after you join 100Audio? Are you satisfied with sales and services on 100Audio?
DistoOrtion:I choose 100Audio because of its regulation and profession. It enables me with more time and relaxed attitude, so I could fight for my goal. I'm satisfied with earnings so far. The most important thing is that I do not need to spend my limited time in infinite working affairs after joining 100audio. I start to enjoy life, that's what I want. I have dreams and I need time to realize personal value. I can't throw off the bonds from the world entirely, but I win freedom in 100Audio.
——
100Audio:How do you think 100Audio?
DistoOrtion:I am very pleased with the existence of 100Audio and 100Audio is pushing the music market on the right track. Such professional music platform is very helpful for speeding authors' work efficiency. Clients can search and find whatever they need quickly from its huge stocks. What's more, copyrights issues would never appear in 100Audio.
——
100Audio:Would you recommend 100Audio to your friends?

DistoOrtion:I have already recommended to my music partners. And I shared my photographers' friends with 100image and my friends who produce videos with 100wa. I look forward to development and expansion of those platforms under 100Market(100Audio, 100wa and 100Image).
——
100Audio:What's your view on domestic music market? What are the differences between 100Audio and other similar platforms?
DistoOrtion:Domestic music market once was chaotic, but it is getting better and better. I believe it will be more and more integrated. Authors' rights will be protected and benefit more. I am sure there will be more and more excellent work from musicians. 100Audio knows more about the china market. It's a good choice for musicians to join 100Audio.
——
100Audio is dedicated to the creation of audio works and also keen to help creators from all over the world to spread their inspiration. Our philosophy is to optimize the living environment of audio producers through mutual help and to facilitate people who want to buy copyrighted audio.