Variety shows were extremely popular in 2019's summer in China, The Big Band of iQIYI and The Coming One of Tencent Video won market and good reputation. Not only did these varieties bring us superlative audio-visual feast, but also they were approved among the industry and drew wide public attention. Take The Big Band as an example, within 24 hours of the quaternary period show went on the air, its scores on Douban (a Chinese social network service company that allows users to record information and create content related to film, books, music, etc) rose to 8.1 marks (It is a high grade in terms of Douban's remarking system). In the meantime, it was on the most searched hashtags list of various mainstream platforms, such as Microblog.
What's more important, the holding and broadcasting of those contests provided Chinese musicians with stages to show their works and abilities, promoting standardization of Chinese copyrighted audios market. For instance, the use of music in The Big Band is strictly abide by the rules of music copyrights. Many entries in this competition were adapted from masterpieces of musicians like Teresa Teng(Chinese name Lijun Deng), Faye Wong(FeWang), Shu Pu, Feng Wang, etc. When those tracks were playing on the television, its corresponding copyrighted information was meticulously and professionally marked on the lower right corner of the screen. It reflects the attention towards music copyrights of Chinese music varieties, and also indicates the improvement of China's copyrighted music environment.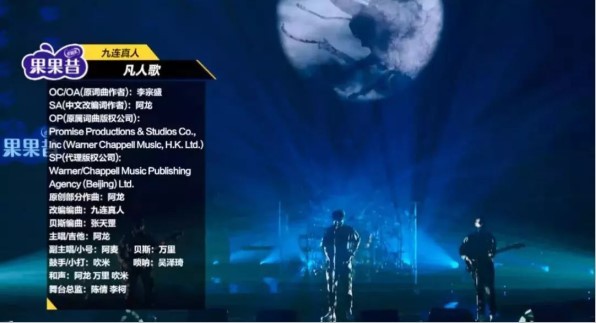 The detailed procedures in music copyright of The Big Band's producers expresses that self-discipline of music industry is now strengthening, musicians' rights and interests are increasingly protected and their incomes are raising with the gradually well-established laws and regulations.
For example, 100Audio, one of the leading copyrighted music authorized platforms. From the founding of the company onwards, it dedicates to pushing the standardization of the use of Chinese commercial music and help musicians increase their revenues. To provide them with a sound environment for creation, 100Audio gave earning in advance to its exclusive authors as long as they reached cooperation. That is, those authors can get 6630RMB at most as their future earnings . It is by the reason of 100Audio's trust for the quality of those exclusive authors' work, but also because of its own confidence.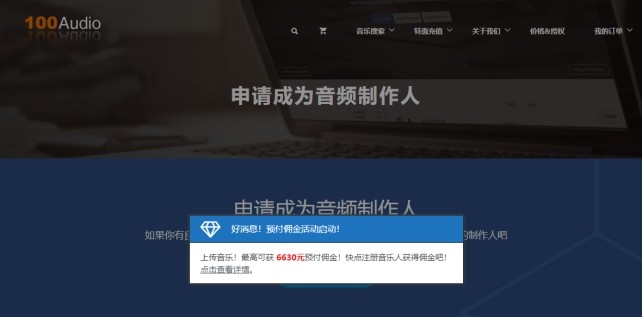 Based on enough budget and depending on the developments of relevant law, 100Audio copyrighted music platform is able to offer commercial music with complete formalities, bringing creators huge return. It optimizes the environment of the upstream and downstream of the industrial chain and plays a leading and exemplary role.